Residential Water Restoration Services OKC

So, what happens when your home is subject to unexpected water infiltration, from a small buildup to a total submersion? Our team can assess the type of assistance you'll need, from a proper dry-out and decontamination to a full restoration of the building. Oklahoma City Restorations will thoroughly inspect the affected area to determine the severity of the water intrusion. Simple, clean leaks from toilets, kitchen sinks, or showers can slowly accumulate, but if taken care of immediately, the damage can be minimal.
These leaks are left unattended. However, they can fester into a bigger problem as the water slowly eats away at wood, flooring, and other materials. Water absorption from liquid tainted with detergents or urine can pose its own threats, and sewer water, standing water, and floods from outside sources can contain deadly bacteria.
How Does OKC Restoration Works?
Not only do Oklahoma City Restorations determine the source and type of water infiltration, but our team can also assess if water has saturated the walls, ceilings, carpeting, and personal items, like clothes and furniture. This type of water damage requires extensive repair.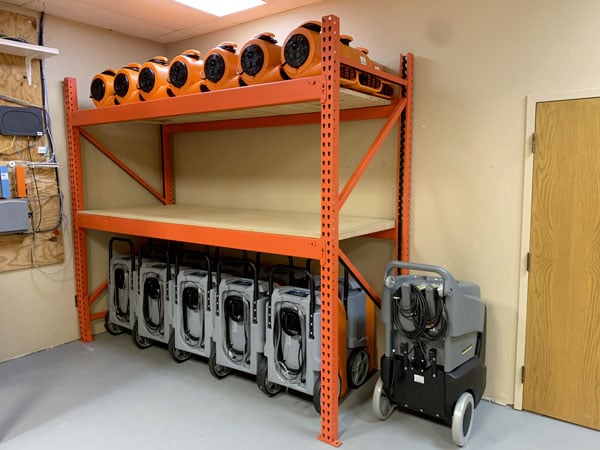 After a damage assessment, Oklahoma City Restorations will remove the water buildup as soon as possible and prevent further destruction and mold and mildew accumulation. We use specialized vacuums and pumps to remove the water, followed by the drying-out process. Utility fans are placed to dry and dehumidify the affected area and are periodically rotated to other damaged places to ensure that any additional moisture is removed. Depending upon the severity of the water accumulation, this process may take several weeks.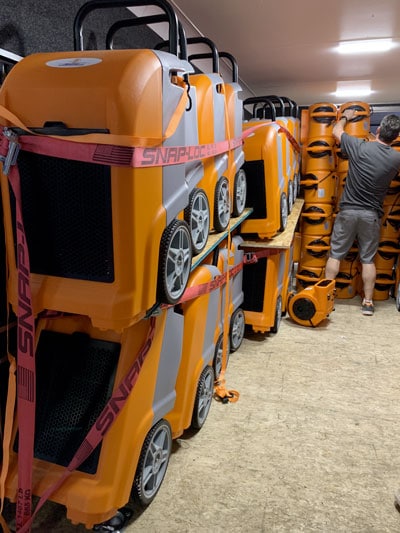 Personal items such as clothing, bedding, draperies, and fabric-covered furniture must be cleaned and sanitized to discourage bacteria growth. Many items may not be salvageable, depending on the cleanliness of the water source and the amount of the invading water. The restoration process can be extensive, from bleaching visible mold spots to removing flooring, walls, and cabinets. While a small leak may seem innocuous initially, the slow build of toxins in the air can harm your health and should be inspected immediately.
How Much Does Water Restoration Cost?
The cost of water restoration depends on various factors, including the extent of the damage, the type of water involved, and the location. For instance, Category 3 water damage caused by sewage backups is more expensive to restore than Category 1 damage caused by a broken water pipe.
However, it's important to note that delaying the restoration process can lead to further damage and higher costs. Therefore, it's best to contact a professional water restoration company immediately.
Best Residential Water Restoration Company in OKC
At Oklahoma City Restorations, your home and your health are important to us. We take every conceivable measure to ensure your home is free from water, mold, and other airborne toxins, so you feel safe and comfortable. Our goal is to provide you with exceptional service and leave your home looking as pristine as it was before your unfortunate water damage.
Also, we offer additional services like emergency water damage services, mold remediation & removal, fire restoration, commercial water damage restoration,  storm damage restoration, water extraction, and water mitigation services in the Oklahoma City metro and surrounding areas.
Your home is your castle; water should be outside in the moat, not inside, causing havoc! At Oklahoma City Restorations, we want you to know you can rely on our professional services anytime or night. Our team is dedicated, efficient, and caring; they understand the stress an unexpected water invasion can cause and are thoroughly trained to help you through every step of the process. Your one call to Oklahoma City Restorations will give you peace of mind!
Frequently Asked Questions (FAQs)