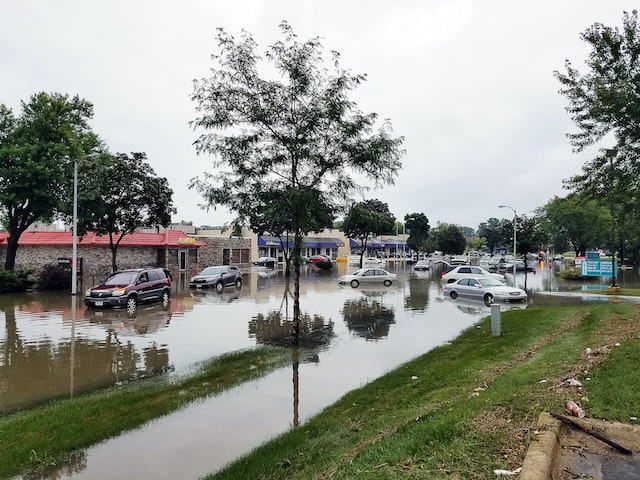 Do you have a lot of water in your basement? It can be frustrating if your basement has flooded, but it is time to get to work as quickly as possible. The longer you let the water sit in the basement, or the longer you let the leak continue, the worse it will be. What do you need to do if your basement has flooded? Look at a few important steps below, and remember to reach out to a water damage restoration expert. That way, you can save as much of your property as possible and minimize potential repair expenses.
5 Ways To Clean Your Basement
Keeping your basement clean is essential to maintaining a healthy home. With time, however, it can be easy for clutter and dirt to accumulate, leaving your basement needing a thorough cleaning. But where to begin? This article will explore five effective ways to clean and restore your basement to a clean and organized space. From decluttering and dusting to tackling mold and mildew, these tips will help you get your basement in tip-top shape quickly. Here are five ways to help you clean your basement
1. Always Put Safety First
When dealing with a leak in your basement, you must put safety at the top of your priority list. First and foremost, it is important to identify signs of water damage in the basement. Even though you may want to handle the water in the basement as quickly as possible, there are some significant risks. For example, you must turn off the electrical power before entering the water. Otherwise, an exposed wire could electrocute you. Furthermore, you never know what is in the water. If you can't see the bottom, you may risk being scratched or cut if you step in. You may also want to contact the gas company to turn off the gas, particularly if you have gas appliances in the basement.
2. Locate the Leak in the Basement
Next, you need to figure out where the leak is coming from. For example, there could be a bathtub that is overflowing. Or, there could be a blocked toilet in the house, leading to flooding in the basement. There might also be a broken water heater. If you have windows and doors in your basement, it could be coming in from the outside, particularly if you had a heavy storm coming through the area recently. You may even want to turn off the water supply until you can get an expert team to look at what is happening. Or here are some tips to help you during emergency water damage. 
3. Contact an Expert Who Can Help You
After this, you need to reach out to an expert who can help you. Even though you might think you can get the process started on your own, it is always best to reach out to an expert who can start the process. They can make some phone calls on your behalf, start the process of removing the water, and assist you with some paperwork. If you are looking for an expert water damage restoration team to help you, look no further than OKC  Restorations.
4. Call the Insurance Company
You will also need to reach out to your insurance company. Before you do so, you might want to review the details of your insurance policy. That way, you will know what is covered and what is not before you start the process. For example, there are some situations where a standard home insurance policy will cover some of the damage. Still, there are other situations where you might need a flood insurance policy instead.
Examples of potential costs include:
Damaged floors

Damaged furniture

Mold Remediation

Labor expenses
The home insurance company might also want to send someone to look at the home for you. If you have questions about this process, a water damage restoration company might be able to talk to your insurance company on your behalf.
5. Start Pumping Out the Water and Dehumidify the Room
Now, it is time to start pumping out the water. You will also need to dehumidify the area. You need to reduce the humidity level in the basement to reduce the chances of dealing with mold. Your water damage restoration company will have some of the best equipment in the industry.
Call OKC Restorations for Help With Water Damage Restoration
Even though dealing with water in your basement can be frustrating, it is critical to reaching out to an expert who can help you. We are OKC Restorations and have a tremendous amount of experience working with homeowners in the local area. We understand that you might not know what to do after your basement is flooded, but you need to focus on your family's safety. Instead, call us, and let us restore the water damage for you. Contact us today to schedule an appointment with a team member, and let us get to work on your behalf.