Need Water Damage Restoration in Oklahoma City? We can help!
A pipe bursts in your kitchen, flooding your dining room. An air conditioning line leaks condensation and damages your business' ceiling. You notice mold growing in your home's dank basement. Before your most important investment suffers an irrevocable loss due to damage, call the experts at Oklahoma City Restorations. We can help return your home or business to its pre-damage condition, eliminate any possible contaminates, or just clean up the mess. We specialize in water removal for both commercial and residential properties, as well as mold remediation and removal before it ruins your carpet or drywall, and gives bacteria a chance to grow. Time is an important factor when water is a culprit; the destruction will build up, lurking behind walls and under floors if not addressed immediately. At Oklahoma City Restoration, we are just a phone call away and can assess the damage and then help with any material removal and restoration. Depending upon the type of water devastation caused, materials such as flooring, drywall, clothing, draperies, and furnishings may need to be rescued, if possible, or replaced, if necessary. Don't leave the important task of cleaning up to the amateurs; mold and mildew, and air-based allergens can cause destruction and health concerns if not professionally remedied. At Oklahoma City Restoration, we know that your home or business is where you spend most of your time, and it should be a clean, safe environment. That's why we work so hard to ensure the visible damage is rectified, but the INVISIBLE damage is eradicated as well!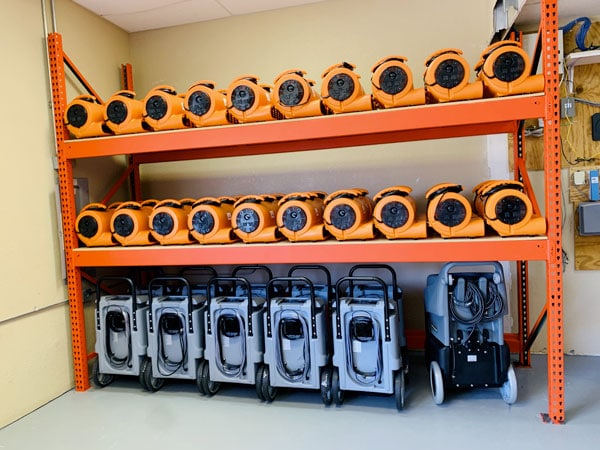 Water damage can happen any time, any place, …even in Oklahoma City! Flash floods are a crazy act of nature, but with the flatlands in Oklahoma, they can hit suddenly and fiercely. A basement in your home can easily take on water, causing destruction to the floors, walls, and furniture. If you have experienced a tornado, you know the devastation they bring. Even snow and rain can add to your home basement's water damage issues. When nature strikes in OKC, it's important to get Oklahoma City Restoration on the scene as quickly as possible to prevent further problems, such as mold build-up behind the walls! Our team at Oklahoma City Restoration knows how to determine the amount of work necessary to get your basement livable again. Not only is it an investment in your home, but it's an investment in your family's health!
Hear that "drip-drip-drip" sound and think to yourself, "It's just a little water…"? You may believe your home or business may not be experiencing any to water damage, but even the smallest amount can wreak havoc. Not only can even small amounts of water ruin wood, tile, carpet, paneling, cabinets, and other items in your home or office, but it can also affect the air you breathe. Don't take chances with destructive water! Call the professionals at Oklahoma City Restoration so we can determine the type of damage and the best way to restore your home or business to its original, pristine state. By the time we are finished working on your home or business, Oklahoma City Restoration will leave no trace of any water damage while removing unseen toxins and helping you to recover any personal items with little to no impact. We know how much your home or business means to you, and our primary goal is to leave you with a clean, healthy environment after any undue water damage.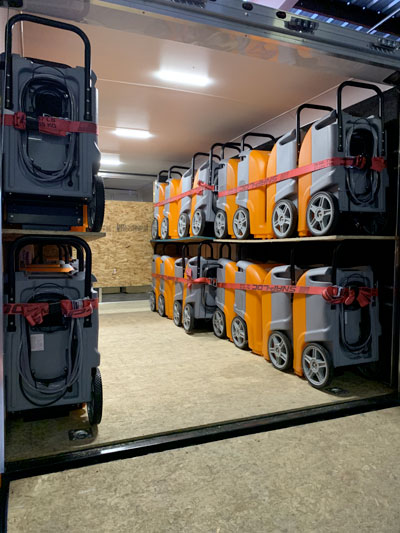 You may live in one of the many older homes in the area, and if it becomes damaged by water, the problems may include the removal of toxic chemicals like asbestos used throughout homes built before 1980. Once disturbed by water damage, the fibers are launched into the air and can cause serious illnesses. If your older home experiences any type of water damage, contact Oklahoma City Restoration to test the material and remove it from your home.
At Oklahoma City Restorations, we want you to feel peace of mind when a storm hits, pipes burst, or water floods your office or home, knowing we will be there to clean up the aftermath. Rest assured that we can meet the challenge of any water damage, from mild to extensive, and as your neighborhood restoration experts, you know that you can rely on us when you need us. We stand by our work and will always be available to answer questions or offer assistance. Turn to your experts in water damage cleaning and restoration services; Oklahoma City Restoration!