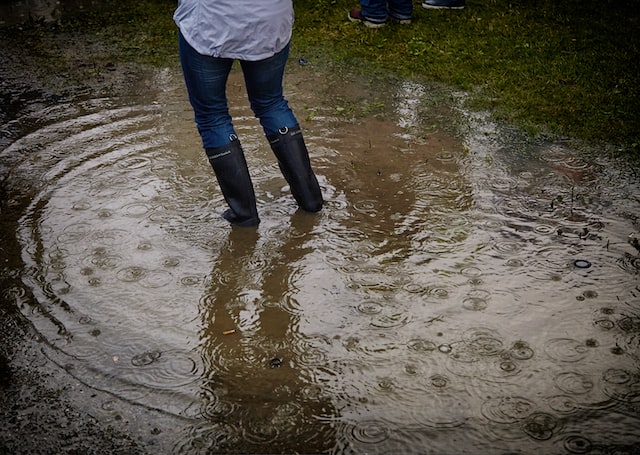 Water damage is always serious, and you need to respond as quickly as possible. Even though we all need water to survive, you don't want to have a lot of excess water in your building. In just a few seconds, water can cause thousands of dollars in damage. If you notice that there is water flowing through your building, there will be a lot of emotions going through your head. What do you need to do in the event of a flood in your building?
Water damage cleanup is a rigorous process that requires shutting off electricity and gas completely. Make sure you are wearing protective gear before beginning to clean up. Next, remove standing water and shovel out mud, debris, and soaked materials. Remove insulation from surfaces and dry the area carefully before rebuilding.

Take a look at a few important tips below, and remember to reach out to an expert who can help you.
1. Turn Off the Water
If you want to fix water damage in your home or office, the first step is to stop the flow of water. Therefore, you need to turn off the water to the building. Hopefully, you already know where the emergency water shut-off valve is located. You need to go to that valve as quickly as possible, as long as you can get to it safely. Then, go ahead and turn the handle to shut off the flow of water. 
2. Turn Off the Power
A lot of people do not realize that they are also supposed to turn off the power in the event of a water emergency. Water conducts electricity. If you have a lot of water in your building, there is a chance that some of the floors and walls are damaged. As a result, there might be some exposed wires, which can create a serious safety hazard. Eventually, someone is going to have to walk through the building to assess the damage and start the repair process. You do not want anyone to get hurt, and that is why you need to turn off the power. Ideally, you should turn off the power to the entire building following a serious flood.
3. Call a Water Damage Restoration Company
The next step is to call a water damage restoration company. Even though you may think you can handle all of this on your own, it is always better to reach out to an expert who can help you. You need to figure out signs of water damage or how much of your property has been damaged, and need to start the process of getting the water out of the building. You need to work with a company that has the right training experience necessary to help you with all of these tasks. If you reach out to a water damage restoration company that can help you, you can save yourself a significant amount of stress down the road.
4. Call the Insurance Company
You also need to reach out to your insurance company to let them know what has happened. Ideally, you have insurance on the building. If you have a commercial property, you should have commercial building insurance. If you have a residential property, you should have home insurance. You should go ahead and reach out to the insurance company and file a claim. If you work with the right water damage restoration company, they should eventually take over and talk to your insurance company for you. The insurance company may also send an adjuster to the building to get an assessment of the damage.
5. Salvage What You Can
As the professionals take over, they will let you know what you can salvage and what you have to throw away. If there are some items that you need sooner rather than later, you should let the company know. For example, there might be title documents for the building that you need. Or, there might be an insurance policy somewhere in the building that you need to grab. The company can also help you to start moving rugs and furniture out of the way so they can get the cleanup process started. Follow the instructions of the professionals, and you can put yourself in a position to have a successful restoration process.
Steps For Flood Damage Clean-Up
Follow the steps below to clean up the flood damage:
Remove residual water, dirt, and mud

Dispose of items that are damaged and beyond repair

Dry the salvageable material 

Tear out damaged flooring, wall tiling, and insulation

Clean all surfaces with disinfectant

Ventilate the area with the help of an electric fan

Call for inspection to start the repair 
Call OKC Restorations for Help Following Water Damage
If there is water in your building, you need to respond as quickly as possible. That way, you can limit the damage and get the repair process started. We are OKC Restorations, and it would be our pleasure to work with you to help you fix your building after water damage. We understand there are a lot of questions and thoughts going through your head, and we will take the time to answer them. Allow us to take the stress off your shoulders, and focus on other areas of the recovery process. Contact us today to learn more about how we can help you with the water damage restoration process.