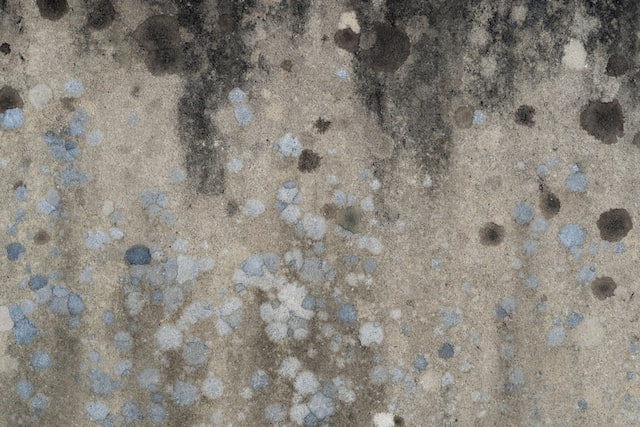 It is important for you to take care of your house, and it can be very frustrating if you have a significant amount of mold in your home. Mold can lead to serious health issues, hurt the value of your house, and cause structural damage. Therefore, it is important for you to make sure that you remove mold from your house as quickly as possible. What are some of the signs you might have mold in your house, and what is the difference between mold removal and mold remediation? Take a look at a few important points below, and remember to reach out to an expert who can help you.
Why Does Mold Grow in My Home?
If you have spotted mold in your home, you might be wondering why it is present. It is important to remember that mold requires a combination of two ingredients. Mold grows best when it is warm, and mold grows even better if it is wet. If you have a room in your home that is both warm and wet, you have the perfect conditions for mold to grow.
Some of the reasons why you might have mold growing in your home include:
You do not have adequate ventilation in that specific room, causing it to feel stuffy.

A severe storm might have come through recently, flooding your house.

There might be a leak in your roof, causing water to enter your home.

You might have a ruptured pipe somewhere in your house.
These are all issues that need to be handled as quickly as possible, and mold removal will be one of the most important tasks.
What Is the Difference Between Mold Removal and Mold Remediation?
Mold removal and mold remediation can both be important parts of the cleanup process. There are a lot of terms that are used interchangeably, even if they are not identical. Some of the other terms that you might hear include mold abatement, mold mitigation, and mold restoration.
Mold removal is important because it directly addresses removing mold from your home. If you have mold in your house, you probably want to get rid of it as quickly as possible, and a professional team can help you do exactly that. On the other hand, mold removal does not identify the original source of the mold. If you want to eradicate the mold at its source, that is a different process.
In contrast, mold remediation includes all of the actions necessary to combat a serious mold infestation and return the original mold level to the point that it is no longer hazardous to the people who live in the building or the structural integrity of the building itself. As alluded to above, mold remediation will identify the original source of mold growth, and actions will be taken to address how much mold is present.
In the end, there is some level of mold remediation included in the mold removal process and vice-versa; however, mold remediation tends to be a more extensive process that focuses on more problematic areas in the building.
Which Process Do I Need?
So, what process do you need? Because there is so much overlap between the two processes, you will probably end up with elements of both if you reach out to an expert. The best way to approach this issue is to reach out to an expert team that can do a comprehensive evaluation of your home. That way, you can get an estimate for what you need, and you can rely on experts to guide the way.
If you are looking for the best way to deal with mold in your house, you need to contact a professional service. At OKC Restorations, it would be our pleasure to take a look at your home, let you know what we think you require and provide professional services that can eradicate any mold you have present in your house.
Call OKC Restorations for Help With Mold in Your Home
Ultimately, these are just a few of the most important points you need to keep in mind regarding mold removal and remediation. Even though the processes are very similar, they are not identical. Furthermore, you need to reach out to an expert team that has experience in this area, and that is where we can help you. We are OKC Restorations, and we have already worked with countless homeowners throughout the local area. It would be our pleasure to help you get rid of mold from your home as well. Our goal is to help you not only remove mold but also keep it away. Our experts will explain exactly what you have to do to protect your home, so contact us today to make an appointment with our team.