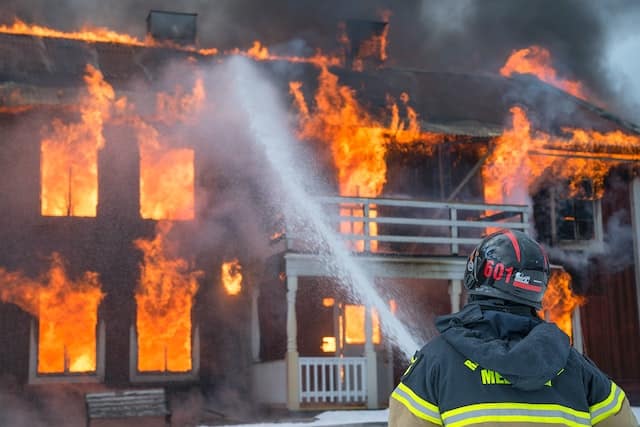 A house or business fire is a scary, stressful event that can leave you out of sorts. After you have made sure all people are safe, thoughts of how you can ever live or work there again may cross your mind. The fire itself and the process to extinguish fires are so damaging and can leave your home or business looking destroyed. Luckily, fire damage restoration can help you clean up after the fire and repair your home or business back to its original state. Always hire a reputable professional for fire damage restoration to ensure high-quality services. Some of the key advantages of working with a fire damage restoration company after a house or office fire include:
Minimize Damage
Even after flames are extinguished, the heat, smoke, and ash can continue causing damage to your property.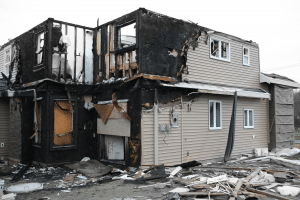 A professional fire damage restorer can prevent lasting damage by quickly and efficiently removing affected areas of the building. When it comes to fire damage restoration, urgency is imperative. Professionals can complete the clean-up process fast and prevent further damage.
Thorough Inspection 
Certified professions can effectively inspect your property. With a detailed understanding of restorations, a professional can uncover the extent of the damage caused by the fire, water, smoke, and chemicals. Following the inspection, the fire damage restoration company creates a customized plan to clean, repair, and restore your property. 
Navigate the Claims Process
Filing a claim with your insurance company is critical for restoration, but it can be a difficult, confusing process for property owners. A reputable restoration company will help guide you through the process of filing a claim and will submit a total estimate to your insurance company. When you work with a restoration company, you can rest assured you are receiving professional guidance and will get the most compensation possible based on the damage that occurred. 
Deep Cleaning 
Deep cleaning is the only way to overcome the fire damages. Only a professional restoration company has the equipment needed to accurately deep clean following a fire. Additionally, fire damage restoration will help remove the smoke and ash to get rid of the burning smell and prevent further damage from settling ash. A professional will deep clean every single part of your home or business including furniture, ventilation systems, walls, countertops, and ceilings. 
Restore Your Property 
Ultimately, fire damage restoration can save your home or business. The goal of the service is to fully restore your property to its former condition. Restoration companies will resolve and structural issues, and can also refer you to the best painters, carpenters, or professionals who will help you fully redeem your property. 
Fires can have a large, detrimental impact on your entire property, but a restoration company can help you mitigate damage and restore your property. The most important thing is to act quickly and hire a high-quality fire damage restoration company if you sustain fire damage to your home or business. Contact us today for more information on our fire damage restoration services or to schedule an appointment.