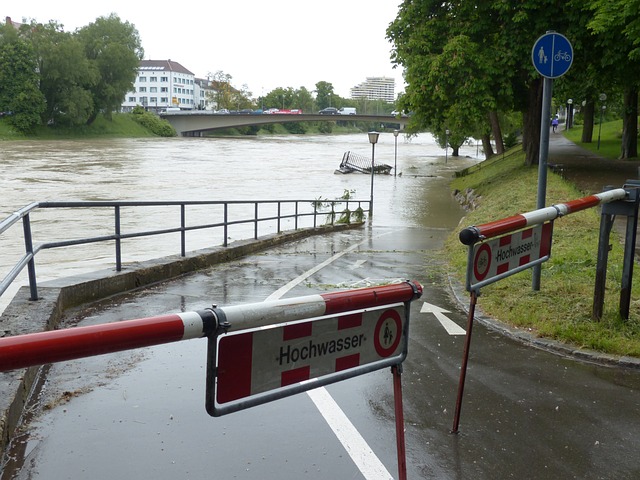 Have you recently experienced a natural disaster in your place of business? If you live in the local Oklahoma area, you know that the weather can change quickly. Maybe a fire put you out of commission for a while. Maybe your building was damaged by a tornado, forcing you to shut down your business for a short amount of time. Regardless, reopening your business after a natural disaster comes with many challenges. Remember that this is not something you must go through alone. Whenever you are dealing with water damage restoration, fire damage restoration, or any related issue, you can always rely on the expertise of a professional. They are readily available to offer you the necessary assistance and support.
How Businesses are Affected By Natural Disasters?
Natural disasters can have a significant impact on businesses, both small and large. The damage caused by these disasters can disrupt operations, destroy infrastructure, and lead to loss of revenue. It can take days, weeks, or even months for a business to fully recover from a natural disaster, resulting in lost sales, delayed projects, and decreased productivity.
Natural disasters can also affect the supply chain, making it difficult for businesses to obtain the resources they need to operate. That's why businesses must have the plan to minimize the impact of natural disasters and ensure they can continue operations as soon as possible.
How To Recover From A Natural Disaster?
Recovering from a natural disaster can be a challenging and overwhelming process. Whether water damage from a flood or fire damage from a wildfire, it's essential to take immediate action.
The first step is to contact a professional restoration company specializing in water or fire damage restoration. They have the necessary equipment and expertise to assess the damage, develop a plan of action, and begin the restoration process.
Additionally, it's crucial to document the damage by taking pictures and contacting your insurance company. With proper planning and a trusted restoration company, you can recover from a natural disaster and get your life back on track.
Call Oklahoma City Restorations for Help After a Natural Disaster
Even though it can be difficult to open your business after a natural disaster, there are experts who can lend a helping hand. We are OKC Restorations, specializing in helping businesses reopen after a natural disaster. We provide various restoration services that can help you address common issues you may face following a natural disaster. That way, you can focus on your products, services, and employees. If you want to put your business in the best position to reopen successfully after a natural disaster, contact us today to speak to our team.